General Dentist providing Family, Cosmetic & Orthodontic Care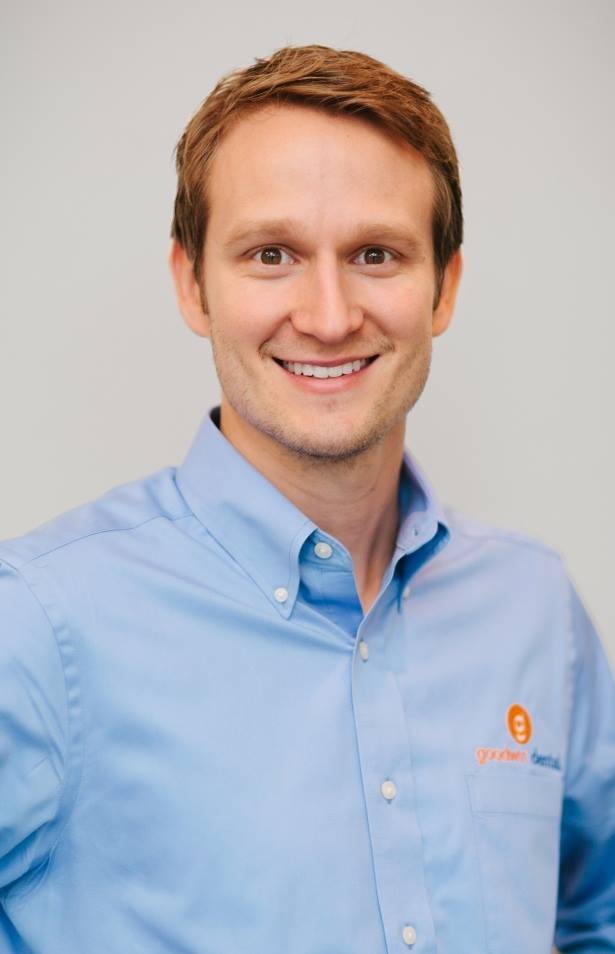 Dr. Goodwin was born and raised in Fort Worth, Texas. He graduated from Tarleton State University and earned his Doctorate of Dental Surgery (DDS) at one of the top dental schools in the US – the University of Texas Health Science Center in San Antonio. After his doctorate he completed an advanced residency focused on cosmetics, implants, sedation, and oral surgery. This additional training allows him to offer patients many services of an oral surgeon as a general dentist. Dr. Goodwin has also achieved over four years and 400 hours of certified training with the American Orthodontic Society, Academy of Gp Orthodontics and other professional orthodontic organizations. This education has allowed him to confidently expand his services to include adult and adolescent orthodontics. Dr Goodwin loves how orthodontics can create beautiful healthy smiles in a more conservative way for his adult patients prior to cosmetic or restorative treatment. He is even more passionate about how orthodontics can prevent many issues he sees in his adult patients when intercepted at a young age.
Dr. Goodwin has served in various leadership roles in the dental community, including 2014-2015 Past-President of the Fort worth Academy of General Dentistry. He was also nominated as the New Dentist of the Year in 2013 by the San Antonio District Dental Society.
In his spare time Dr. Goodwin can be found hugging his babies Lola and Gus and laughing with his wife Cristina. He loves the outdoors, camping and gardening. His family attends Doxology Bible Church and credit God for allowing them to open Goodwin Dental and bringing together such a wonderful team and incredible patients.